---
PRIVATE PARTIES
---
The only thing better than having a party, is turning your party into your own PRIVATE CLUB! L.A. Deejay Sound can make your party an extraordinary event by bringing its state-of-the-art mobile club to you, with up to 10,000 watts of sound and laser-effect dance lighting.

While most DJs can provide your event with standard sound and lighting, we not only give you the option for industry standard sound and lighting, but we also offer premium sound and lighting options to significantly enhance your party atmosphere. And yes, there IS a difference!

We offer 3 different sound systems:

Standard Sound System (The standard among most mobile DJs);
Deluxe Sound System (Great sound for larger crowds or for those that want exceptional sound quality); and
Premium Sound System (Exceptional sound designed for larger parties that want awesome sound).

We also offer 7 different lighting configurations which give you the freedom to select your level of special-effects lighting -- from a basic lighting package, to a circus of laser-effect dance lighting with fog and intelligent light scanners for the ULTIMATE CLUB effects!

Our DJs will also keep the party pumping and your dance floor packed, playing your favorite dance songs of the past, and today's most current music.

So don't just hire a DJ... Turn your party into your own private club! Contact L.A. Deejay Sound today, and let us bring THE CLUB to your next party.

L.A. Deejay Sound -- We Bring the Club to You!

Contact us for more information or to schedule an appointment.

We have several different
lighting configurations, from
conservative, to the ultimate
special-effect and intelligent
lighting to turn your party
into your own private club!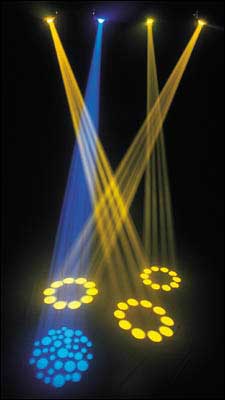 ADVERTISEMENT
Custom Embroidered
Shirts and Hats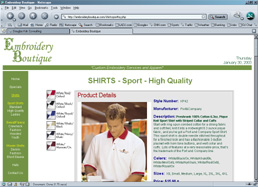 Click on me for details.